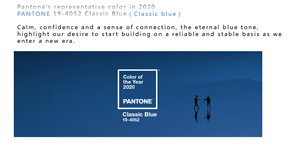 Calm,confidence and a sense of connection, the eternal blue tone, highlight our desire to start building on a reliable and stable basis as we enter a new era.
The lunch box-shaped bags has new design in dimession and combining with metal fittings made the dag more distinctive, which has attracted a lot of consumers.
Saddle bags, decorating with metal fittings and smooth material , has played an important role in Autumn Winter Fashion Week.